The Movies? Usually Excellent.
The Casts, Stellar.
But for GOD'S SAKE, am I sick of seeing Wes Anderson movies that advertise by lining up the entire cast to glower smugly at me against a pastel background. In every. Single. Movie. Since. Rushmore.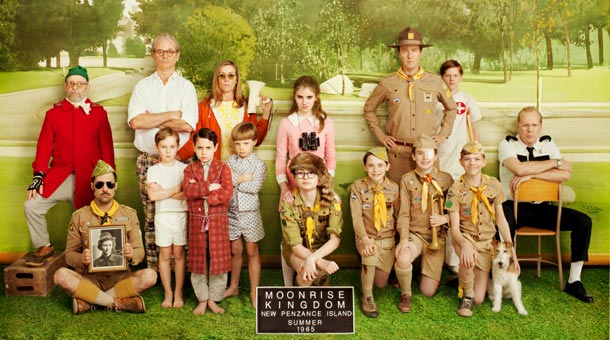 I get it, Wes. You and your actors thing you're better than everybody, and you suffer from some kind of autistic obsession with symmetry in your posters, and you hate the color green. And you like words that are longer than one syllable. And you're a 40-something man who dresses like my grandma. Seriously, great work, but knock it off.